We are specialists, trained and dedicated to providing professional installation of all kitchen appliances.
More About Our Company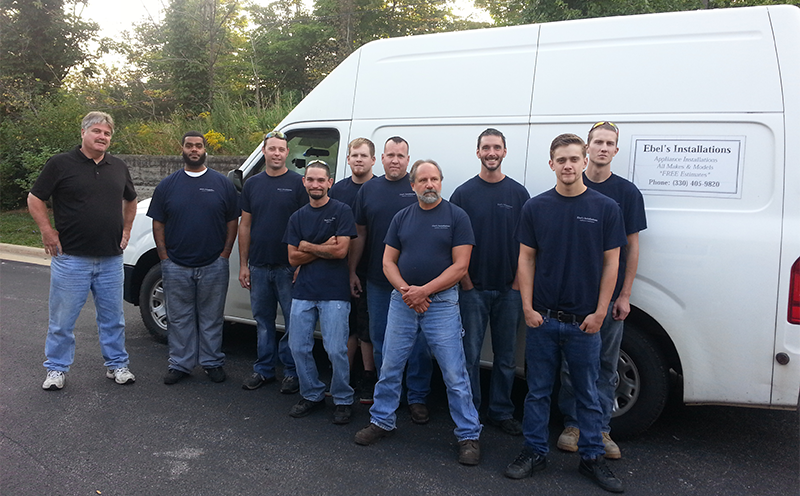 Quality is no accident.  Ebel's Installations, Inc. has been providing the most complete and high quality residential appliance installations since 1994.  We are a full service appliance installation company with a wide range of experience.  We can help you with all phases of your kitchen appliance installations; our goal is to not only meet your expectations, but to exceed them. Our team of highly trained installers and years of experience help us provide you with the highest quality of service and craftsmanship.  All of our installers are employed by Ebel's Installations, Inc. and have been background checked and trained on the various products which they install by the different manufacturers.  Our installers are trained in many trades such as plumbing, electrical, carpentry and venting.  We also have 2 full time office personnel that are there to ensure all your calls are handled promptly.
You will not find a more accommodating staff anywhere, because we take pride in every installation that we do.  We will go the extra mile to satisfy our customers.  We ensure the maximum performance from your appliance by installing it right the first time.  We do free estimates for your built in appliances to make sure that you purchase the product that will work best for you.  We also offer a 1 year warranty on all of our installations.
Read More